Description
Course Format
Live online webinar
Gain confidence, skills and knowledge with our two-day intensive review preparation program for the LMSW and LCSW state licensing exams. For over 12 years, our instructors have been teaching this hands-on course, and they receive excellent evaluations. Participants will be provided with the current three volume Social Work Examination Services Comprehensive Study Guide with 1400 sample questions and practice tests. Course content consists of comprehensive reviews of social work practice, policy, theory and test taking techniques to increase speed and accuracy. The primary goal in preparing for the licensing exam is to develop skills in analyzing and answering multiple-choice questions. The key to passing is to focus on strategies for reading and answering different types of queries, and increase skills in carefully reading and parsing what the questions are asking. Practice questions condition responses and reduce test anxiety, a major contributor to poor test performance.
The Licensing Examination Preparation Book and Booklet: Comprehensive Study Guide (Masters, Clinical, Adv.Generalist) Version 9.0 is required for the course. If you need to order these books there is a $176 charge for the current 3-volume study book set. (If you have these book but are unsure of the version check the book publication date can be found near the bottom of the first page after you open the cover.) Books will be shipped directly to you! In order to receive your books on time please register by midnight May 21, 2023. To purchase the course and the books, click here to register for the bundle.
**If a participant should not pass the exam, they may retake the course at no additional cost by providing exam pass/fail documentation.
This licensure preparation program and materials associated with it were not included in the Association of Social Work Boards' Approved Continuing Education (ACE) review and are not approved by ASWB for social work continuing education nor endorsed by ASWB in any manner.
Customer Service
We are happy to respond to any concerns or questions you may have. Please contact us at by email at sw-ce@buffalo.edu or by phone at 716-829-5841.
ADA Accommodations: If you require any support for your ADA needs in the United States, please contact us by email at least 3 weeks prior to the event by email at sw-ce@buffalo.edu or by phone at 716-829-5841.
Trainer

Clinical Professor
UB School of Social Work
---
Susan A. Green, LCSW, is one of our most popular instructors. Sue is a certified EMDR therapist with certification in Advanced Critical Incident Stress Management, Cognitive Processing Therapy and Trauma-Focused Cognitive Behavioral Therapy. Sue is a full time Clinical Professor at the University at Buffalo, School of Social Work, and director of the School's Institute on Trauma and Trauma-Informed Care. Sue trains locally and nationally, and has done international presentations on trauma and trauma-informed care.
---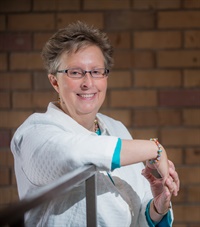 Clinical Professor and Associate Dean for Community Engagement and Alumni Relations
UB School of Social Work
---
Denise Krause, LCSW-R, Clinical Professor and Associate Dean for Community Engagement and Alumni Relations at the University at Buffalo School of Social Work. With her expertise in Solution Focused approaches and work in incorporating this model with Trauma-Informed care, Denise provides extensive training and consultation to human service organizations. She is a sought-after trainer, and has been involved in several ongoing solution-focused training initiatives in New York State since 2005. Denise works with the New York State Office of Children and Family Services, county-level social service departments, and voluntary agencies to train at the administrative, supervisory and direct service levels. Solution-focused approaches to work at all levels of practice. Her hope is that by emphasizing engagement and listening before acting, professionals and agencies will create empowering practice communities.
---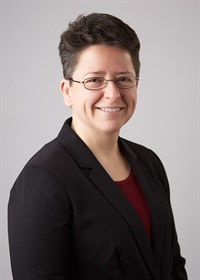 Senior Assistant Dean for Enrollment and Online Programs
UB School of Social Work
---
Equipment Requirements
Required Hardware
- A computer (desktop/laptop) or mobile device (smartphone/tablet).
- Speakers/headphones/earbuds OR access to a phone to call in to the Zoom room.

Strongly Encouraged Hardware
- Webcam or mobile device with a camera for interacting in course activities.

Internet Connection
- A stable Internet connection of 56K or greater is required. (However, please note that a 56K connection may degrade the quality of your experience.)

Any questions about these requirements or other technical questions can be directed to sw-ce@buffalo.edu.
Online Course Access
Upon successful registration of the course you will be able to access the course materials.
How do I test my system / access the online training?
To access the program, please log into your account. Please plan to log in 10 minutes prior to the start time. Click on the Launch Viewer button next to your program title to confirm you can see video and hear audio. You will enter the room with your microphone muted and your camera off. For the best experience, please leave these settings as is unless instructed otherwise.
How do I access the course materials
To download course materials, log into your account. Under the seminar name click on the Handouts button.
For some trainings, the course handouts may not be available until the morning of the program.
Physical Product Refund Policy
Customers seeking a refund for a physical item that has been purchased but not shipped may receive a refund back to their original form of payment less a 5% processing fee.
If the product has been received customers must email sw-ce@buffalo.edu to make a return request within 2 business days of receipt.
Shrink-wrapped or sealed products that have been opened and/or removed from original packaging may not be returned.
Cancellation and Refund Policy
Cancellation Policy:
Live Online Trainings
The cancellation and refund policy below applies to individual courses. If you purchased multiple courses at one time they may be subject to individual processing fees. Participants can make payment or refund inquiries by contacting the Office of Continuing Education by phone 716-829-5844 or by email at sw-ce@buffalo.edu. Standard business hours for the Office of Continuing Education are Monday – Friday 9:00am to 4:30pm. Any requests made outside of these days and times will default to the next business day.
Refund will be issued in the form of (1) a gift card in the full payment amount OR (2) a refund to the original method of payment minus a $15 processing fee.
Gift Cards
Gift cards can be used as payment toward future trainings. Gift cards never expire.
Loyalty Reward Points
Participants who request a refund will forfeit any Loyalty Reward Points they may have received from that purchase.

Participants who request a refund on a purchase paid for with Loyalty Reward Points will have those rewards credited back to their account within 5 business days of the refund being processed.
Substitute Attendance
If a registered participant is unable to attend a training and would like another individual to attend in their place the Office of Continuing Education must be called or emailed at least one full business day before the training. Substitution decisions will be made on a case-by-case basis.
Check Refund
Any refund requests for a check payment may take up to 4 weeks to process.
UB Cancelled Trainings
If the Office of Continuing Education cancels a training, participants will be notified via email and refunds will be paid in full.

Please be aware that if the University at Buffalo is closed trainings and workshops may still be taking place.

Please contact the Office of Continuing Education at sw-ce@buffalo.edu or 716-829-5841 if you have any questions or concerns regarding whether or not a training is still being held.
Additional questions and support?
Please email sw-ce@buffalo.edu or call 716-829-5841.